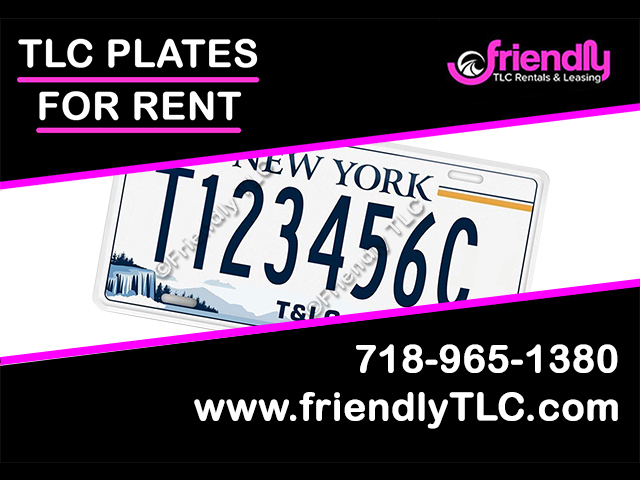 LISTING DETAILS
0 - TLC PLATES FOR RENT
November 8, 2023 | Posted by: Friendly TLC
Car type: TLC Plate
We are currently renting out our TLC plates to drivers who want to use their own vehicles to drive for Uber, Lyft and other rideshare apps in NYC.

www.friendlyTLC.com
718-965-1380

718 3rd Avenue
Brooklyn, NY 11232
Apply Now
Location:
LOOKING FOR TLC READY CAR?
Apply to connect with TLC fleet owners and get the best TLC rental & TLC leasing car deals.
Sign up to our text message notification list for TLC rental specials, offers, deals and more!
By pressing 'SIGN UP' button I agree to and grant my express written consent to receive SMS messages from tlccarmarket.com to the provided mobile number.
I also agree to the tlccarmarket.com Terms & Conditions. This agreement is not a condition of purchase. Message & data rates may apply. Reply STOP to cancel.